5 Tricks To Attract Real Instagram Followers On Your Photography Page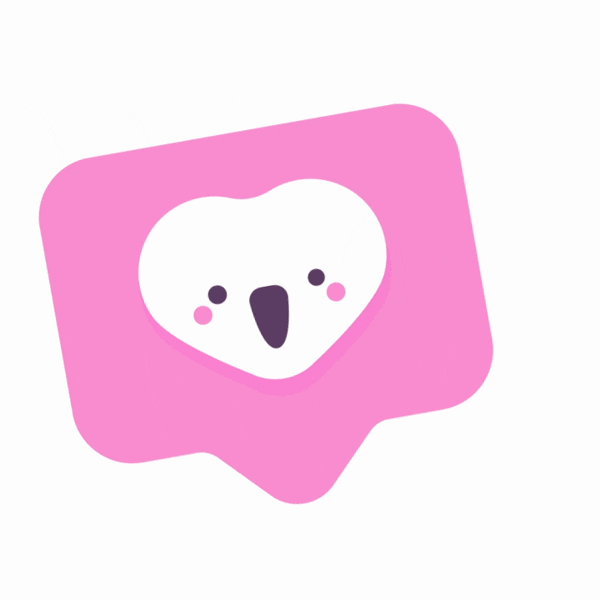 Instagram is a hub for promoting and enhancing all types of business and startups. Photography is no exception.
Professional photographers from all around the globe use this social media application to showcase their best works for years. Some of them have even developed full-scale communities with millions of real Instagram followers and also teach photography trick over it.
But, how do these photographers ensure their page's visibility amidst the 5 billion photographs that are shared on the platform daily? More precisely, how can you ensure the required popularity of your photography page on Instagram?
The answer to the question is by planning your moves and using robust strategies. Here's a brief sum-up of tricks that you can try for this goal.
Consistent Theme Is The Key
The main topic and the motive behind the Instagram page and its post are always important. You have to come up with a single element that you want to show cast in your Instagram post and then stick with it throughout your Instagram post. It is also ideal to use a consistent color and theme in your post. 
Let's have a look at the following post from some of the successful photography pages on the internet. They will give you a better idea about the color scheme and consistency.
The first picture is from Chris Bukard's Instagram page. Chris started his page four years ago, during a trip to Iceland. The main theme of his photography is adventure and travels. You will see that every single picture on his page will align with the theme.
Similarly, the second picture shows a snap of the Instagram page- the wild idea. The page belongs to Theron Humphrey, and its theme is Dog that you see in the picture above.
So, in a way, both these pages have a unique element that never changes throughout the pages, no matter what they post.  You sure need uniqueness, but for that, you have to come up with ways to present the ideas without diverting from your central theme.   
It is also ideal to choose a particular niche, like architecture, fashion, people, food, and others as your main theme. As long as you remain consistent and present quality content about them, you will keep on getting real Instagram followers on-page.
Time The Posts
Timing is the most important factor while using Instagram. You have to ensure that you post at a time when most of your audience is online. If you post them too early or late, the post will get stacked up under other posts, and the Instagram user won't even notice them.
Therefore, analyze your target audience, check the time zone gaps, and choose the best time to post on Instagram. It is also an excellent idea to create a business account on Instagram for this crucial task. This account will offer you advance analytical tools to find Instagram user trends.
Implement Tags
The simplest way to drive Instagram users to your account is to use tags. Instagram offers you three different types of those- location tag, HashTag, and User tag.
The location tag connects your pictures with a particular location, say a restaurant or a beach and present it with other images from the same area. Everyone who will open that location on Instagram will get access to your picture. The other tag- hashtag does something very similar, but it attaches the post with a keyword that looks like #keyword. There are a lot of photography-related hashtags like #photgraphers, #natural #photorgraphy, #photofun, and more that you can use.
In case you want a more customized Instagram community, you can also come up with your own hashtag. The two snaps below will show you communities of random people formed due to the same tags.  The first picture uses #photography as the shared link, and the second picture uses the location- London as the link.
The third tag is identical to the tags in social media apps like Facebook. It attaches a particular account with your post. There are two ways to add this tag. The first is to click the 'Tag People' button while uploading the post, and the second is to attach them using '@usename' in the comment section.
Use Effect and Editing
Remember the pictures on Instagram that left you with a 'wow' feeling. Well, there are chances that the picture wasn't entirely natural. Almost every professional photographer post-process his/her photos and add some effects to it. It doesn't have to be a substantial manipulative effect, but some saturation adjustment or a slight depth of field setting will be enough to make a difference.
These editings are necessary because, even with the most advanced camera, there are some things that you cannot capture. The following set of images will shed some light on this aspect.
In both these pictures, you will see that the photographer has just added some color adjustment layers and adjusted the tints and tones of the photographs. The end result is not much diverse from the main, but it has a pop effect that makes it more appealing. This added appeal is what you need to get instant likes on Instagram.
Therefore, the next time you set out to take pictures, switch your DSLR or Mirrorless to RAW mode and edit them before uploading.
Socializing Offline Increase Real Instagram Followers
If you want to attain instant Instagram, followers try to complement your on-app work with offline socialization. It means that when you go out on a shoot, visit people, and share your contact with them. The same theory also applies to the models who pose in your photos. 
Even if you are shooting a natural landscape, there will be people around. Just find the once taking pictures of the site, and you will have the perfect target. The best thing is that these followers won't even need much persuasion due to your shared interest in the location.
Moreover, since they are already into photography, they may know more people who will appreciate your work. These offline followers will also bring with them a long list of followers, which can be beneficial.
The Final Words
Instagram is a freestyle platform to show your photographic skills. It offers the features, flexibility, exposure, and all the other things that you would need to get the recognition that you want. However, to attain the goal you aim, you will need some powerful Instagram strategies like the few mentioned above.
So, do your research and prepare your account for maximum exposure. There are a lot of potential users waiting to see your talent, reach them, and get the fame you deserve.