7 Proven Tips On How To Make Money On Instagram In 2020
You might have heard about the Instagrammers who are making a lot of money on the pictures they click and share. You might have even wondered if you can also earn through Instagram. Well, you can! Here, we are going to reveal seven smart tips on how to make money on Instagram!
With 1 billion monthly active users, Instagram is one of the fastest-growing social media platforms. 500 million users use this platform daily, most of whom are millennials. These numbers open up possibilities for the users with the sizeable following to make money. So, it's no surprise that big brands dedicate a substantial amount of budget to this channel. 
If you are prepared to invest time and effort, you can also start making money through your Instagram account. Below are some of the ways to cultivate an income through this social media giant-
How To Make Money On Instagram?
Even though the competition is high, you can still find an individual approach towards Instagram monetization through following proven tips:-
Publish Sponsored Content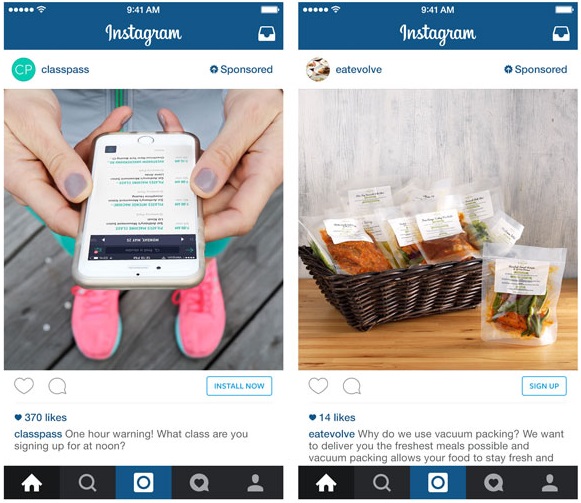 People seek their peers' recommendations. For this reason, brands reach out to the influencers for promotion. The key requirements here are a decent follower count and a good Instagram followers engagement rate.
To start as an Instagram influencer, you can follow these steps-
The more specific you get, the better it is! If you want to get paid on Instagram, it's crucial to choose a niche you love. Once you've chosen your niche, consider how your potential partners perceive the things.
Instagram influencers have thousands of followers. But, no need to panic! With constant efforts, you can grow your Instagram follower count. Post consistently, and make sure it is what your audience wants to see.
Find The Brands To Work With
If you have an impressive fan following, chances are brands will find you. However, try to find a brand that is on a similar level in terms of values and personality.
To link up with the brand partners, you can pitch them directly. Provide them with compelling details about your products, audience, and approach.
You can sign up with an influencer marketing platform and help them find you.
Be Transparent On Instagram
As an Instagram influencer, you need to disclose the sponsored ads to maintain transparency. You can use #ad hashtag in the first two or three lines so that people don't have to click around to find it. 
Promote Affiliate Links

It's easy to find affiliate marketing programs that offer commissions if your referrals get paid subscriptions. If done right, it can bring you big bucks. 
Unlike the sponsored posts, affiliate marketing is about making sales. What makes this tip interesting is that you don't have to worry about producing products or completing the orders. To get started-
Find A Merchant To Affiliate With
You can affiliate with a brand directly or join an 'affiliate network.' Amazon Associates is the most obvious example of affiliate marketing. 
Now that you've found a genuine merchant to deal with start posting the content. You can put the affiliate URL in your bio or captions. If you are involved with the travel industry, you can try affiliate marketing while taking part in the reviews for hotels or venues. 
Optimize Your Affiliate Marketing Links
Remember, you get a percentage of profit only if the user purchases through your link. For this, it is necessary to optimize the affiliate link-
Shorten the link so that the post doesn't look spammy.
Use the relevant Instagram hashtags that relate to the products and drive users to your post.
You can mention a discount in your post and ask the users to use the 'referral code' while purchasing the product. It will let the brand know that your page is generating sales. 
Offer Instagram Tutorials
If you are a newbie, you might find it a bit difficult to become an Instagram influencer or affiliate marketer. The success of your site depends upon your marketing skills. Also, you have to access all the algorithms to get more Instagram likes or shares.  
So, you can start by sharing your knowledge in the form of video tutorials. There are numerous types of software that allow creating presentations or classes and make them accessible to the users in return for a fee.
Cash In On Your Interest For Photography
If your interest in drawing or photography is what attracted you to Instagram, you can use it to make money. Selling your photos on Instagram is one of the easiest ways to earn. 
As a marketing tactic, you can sell prints of your photographs to your followers for free. You can reach out to the companies on Instagram to offer your picture service.
Further, you can also promote your travel photography blogs on Instagram to make money. It is a great way to get improve your appearance on this huge platform without marketing.
Sell Your Own Merchandise
Rather than marketing the sponsored products, you can also earn money on Instagram by selling your own merchandise. All you need is a marketable product that the audience can consider. Some tips on how to market your products are:
Design your product.

Create a business account and a product catalog. Explore all the Instagram shopping-focused features, such as shoppable posts, shoppable stories, product tags, etc.

Set up your website to provide more information to the users. You can also consider running Instagram Ads.

Use relevant hashtags.

Post your product using regular Instagram stories or posts. 

Use Instagram Analytics to measure success.

Fulfill your orders and start earning money!
Offer Paid Services On Instagram
A sizeable Instagram following means you have access to a skill that the users are interested in. Your skill may not always translate into a product. But, you can offer it in the form of services, such as music or dance lessons.
Include a link in your bio to drive the viewers to your website. Mention your skills in the bio, along with contact details. Use your pictures, posts, or videos for advertising your skill.
Promote Yourself On The Other Channels
Use the other social media platforms to widen your reach. Create a blog or a YouTube channel to promote yourself and tell the audience about your skills, products, or services.
These are some of the creative ways to make money on Instagram. If you haven't used this evolving platform to promote your business or skill and generate revenue, now is the time to try it!