The Ultimate Guide to Using Instagram Hashtags
Who does not want to win hundreds and thousands of likes on their social media posts? When we talk about Instagram, do you know even the usage of a single hashtag can boost the engagement rate to a much higher level? 
Though hashtag has been around since 2007, Instagram introduced sign # in its social media posts in 2011. The more effectively you use Instagram hashtags, the more it will reach the target audience and make your brand recognizable. But you need to ensure that you are using it in the right way. Where using it helps you buy Instagram likes and increase followers, if it's overused or not used correctly, it can go otherwise too.
Let us learn here what to do and what not to do while using the hashtag.
Do's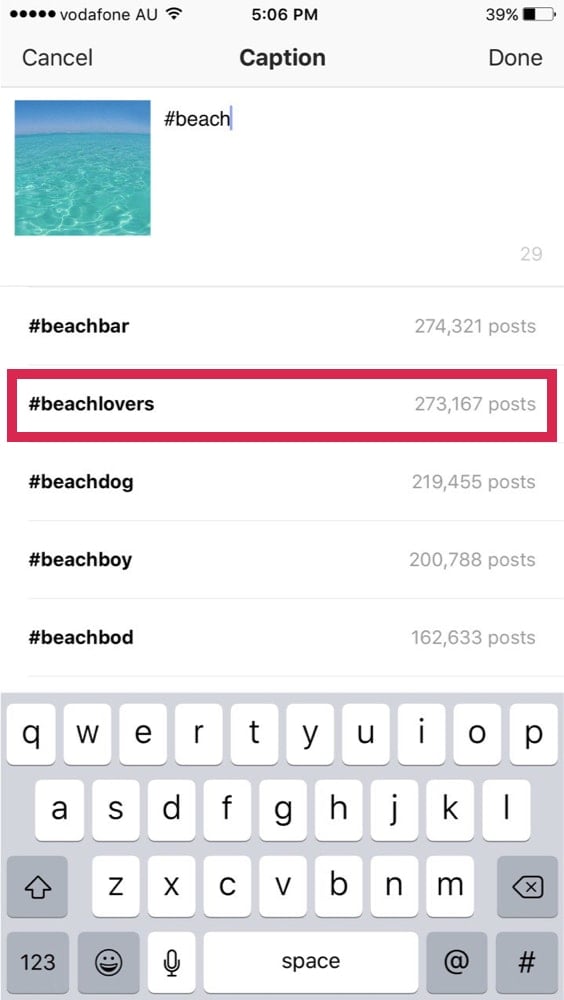 Use Descriptive Hashtags With More Characters
According to Trackmaven, hashtags with 21 characters perform best, with 30,394 interactions average engagement per post. A user-focused and unique hashtag can quickly get you real Instagram followers and thus more engagement to your posts.
You need to select the hashtag that reaches and attract the target audience as per the niche of your post. When your used hashtag describes the content of your post, your visitors do not feel misled, and this is what they like the most.
But finding the right hashtag is often a puzzle.  Here if you use hashtags with three or more words, they will be more specific to your post and descriptive too. For example, #switzerlandwintervacation will draw more users who are looking for a vacation, specifically in Switzerland.  Try using more focused hashtags to grow engagement.
Conduct Research
Before using a hashtag, proper research is mandatory. Your used hashtag should be relevant to the niche of your business or post. To select the right hashtag for your products or services, you can use the in-built Instagram search option. It will help you to find out the popular options that match your business, products, or services.
When the search tab makes you available with the relevant popular options, select the right one for your services. Or create a unique one by getting an idea from the available options. Whether you choose it from the auto search options or create your own, it is easily searchable by your target market.  
Create Simple and Easily Understandable Instagram Hashtags
When you use simple and easily understandable hashtags, it can attract more Instagram followers. The more catchy and simple your hashtag is, the better it will generate a response for your post or account.
Prefer capitalizing the starting letter from where the next word begins in your hashtag. It gives clarity to the readers and removes the chances of being misreading it. Save your audience's search time by staying clear and to the point with your used Instagram hashtags. As you provide a better search experience to your target audience, it will promote your brand and get instant Instagram likes for your social media post.
Keep track of your Instagram Hashtags Success
As hashtags are used to promote your business, they can even damage your following. Keeping track of the success of the used hashtags is a good idea of checking whether they are catching the attention of users or not.
If you are using a business account, then with the "post insight" feature, you can track valuable data regarding your post. This includes the click on your post, the reach of your hashtags, etc. You can even use third-party tools to view how effectively is your hashtag working.
Don'ts
Avoid Common Hashtags
Do you think the most popular Instagram hashtags can grow your brand? Think over! For instance, if a hashtag is used in the above millions of posts, will it be worth to use it? If you opt for it, the chances are high that your post gets buried under the 100's of other posts that use it.
If your post appears in the top results of the search engine, then you can use such hashtags that countless posts are already using. But if it is not ranking high, then such hashtags are not meant for you.
When you use Instagram for brand building, try hashtags that are popular but not used by unlimited posts. It would be better to use something unique, different yet simple, that represents your brand and is also easily recognizable by your target audience.
Do Not Use Excessive and Irrelevant Hashtags
If a few are best, more will be better, do you think so? It can be true but not for the usage of hashtags on social media. Do not go by tagging every single or irrelevant word in your posts. Do you think hashtags like #me, #you, #like, etc. can help you? No! Instead, going this way ruins not only the post but also harm your growing Instagram following.
In social media marketing, where getting a higher number of clicks is necessary, getting them converted into followers is extremely important. If you grow followers and buy instant Instagram likes only, then you can rise the ladder of success.
Ensure you are avoiding unnecessary hashtags are using only the catchy and descriptive ones.
Avoid Hashtagging Controversial Or Unrelated Topics
During your marketing campaign, always avoid sensitive or controversial topics. If you are thinking of hashtagging them, then it's a big No. Until and unless the instance is related to your services or brand, keep it away from hashtags.
At the same time, including trending hashtags in irrelevant posts, only to attract the audience will also end in welcoming frustration from the users. When a customer or user searches for some specific product or services, they only like seeing relevant information. If you use hashtags not related to your topics, not only it leaves a wrong impression on your visitors, but also it raises the chances of marking you as spam.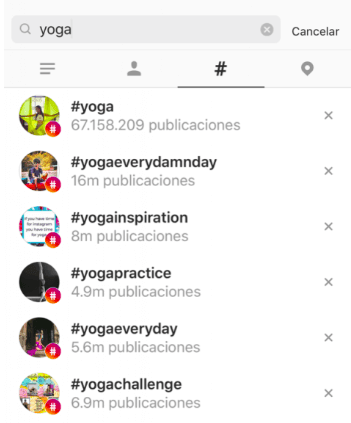 The more relevant your hashtags are, the better it would work to promote your business and buy more likes and followers for your brands.
Concluding
We know that hashtags are important in social media, so why not use it effectively and give maximum exposure to your brand, services, and marketing posts.
By following the above discussed do's and don'ts of using the Instagram hashtags, you will grow your audience. Think creatively and research appropriately before using relevant hashtags in your Instagram posts.
We hope you see success with the correct usage of descriptive hashtags in no time!